Madison Beer is an 18 year old rising American singer and actress. There has been a lot of talk about Madison Beer Plastic Surgery but she insists this is not the case. As a singer, she became famous when pop star Justin Bieber posted a video link to one of her cover songs on his twitter feed. Before then, she used to sing and post her songs on the website and YouTube channel. Having risen to fame at about age 13, is it possible that her looks have changed that much?
Is Madison Beer Plastic Surgery Result of Photoshop or…?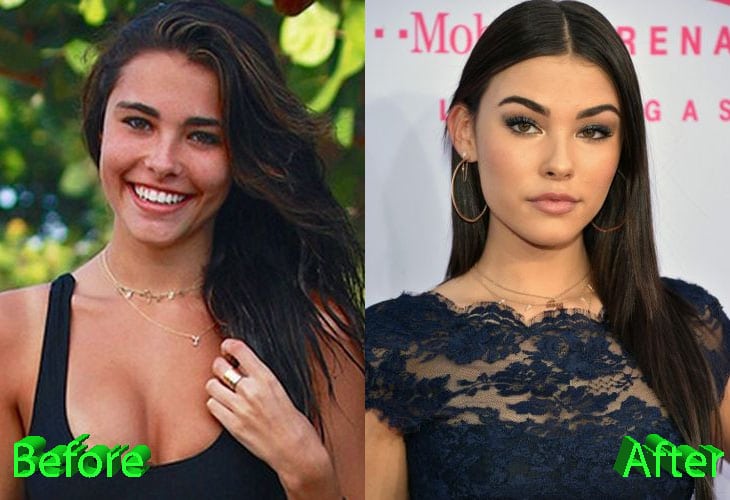 Madison Beer grew up in Jericho, New York and has a young brother called Ryder. She has been dating Jack Gilinsky since 2015. In 2017, she signed up with Island Records and later on released her hit song "Dead". She has since produced another song known as "Say It to My Face". In the recent past, she has had to endure a lot of hatred on Instagram and other social media platforms. Many people have been accusing her of faking her looks. To begin with she was accused of using Photoshop to enhance her facial looks but later on she was accused of having undergone a plastic surgery. In fact one of her fans challenged her to end the speculation by posing the question: Have you ever gone through a plastic surgery?
The Madison Beer Plastic Surgery rumors have really gotten Madison angry at a times. In one of her interviews with Younow broadcast in 2017, she categorically states that she is all natural. She expresses her shock at what people are saying. She categorically states that the reason she put out her photos is because she wanted people to see her young looking face. At 16 years, she believed her looks were quite appealing and she wanted to let the world know just that. In her defense, she cites the country's legal framework that can't allow her to just get operated on at 16 years without her parent's consent.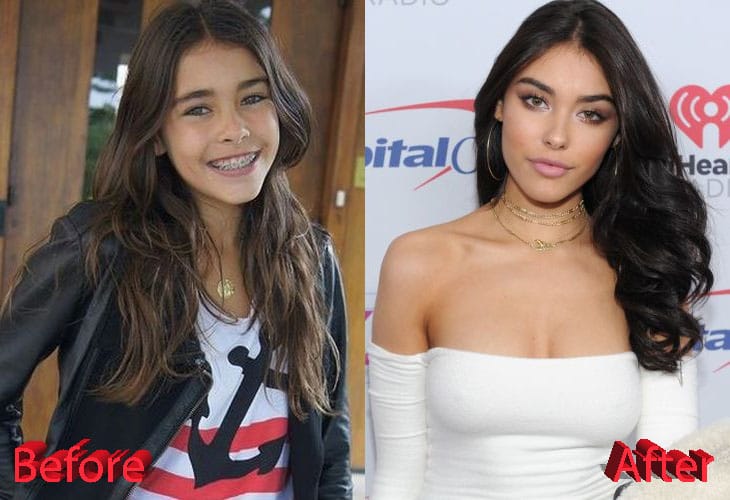 Rumors and Gossips About Procedures
In fact, she says that her mother won't allow such a thing to happen. She thinks people are just crazy about her and more still they are crazy enough to believe such a rumor. She thinks the changes in her bodies are as a result of the puberty stage. Madison Beer believes that this can also happen to some of her haters who haven't undergone puberty.
The demand for plastic surgery has increased in the recent past especially among teenagers. Experts suggest the need to wait until 18 years especially if breathing and hearing conditions aren't involved. The ideal age for beginning such surgeries should be in late twenties and early thirties. Many people prefer to undergo these surgeries so as to have a better look. Cases of celebrities having plastic surgeries early in their carriers is not new and Madison Beer Plastic Surgery rumors may not be farther from the truth. The question we are posing is that do you believe her defense about these rumors?