Noah Cyrus is a 17 year old American actress and singer. She is the youngest daughter of country singer Billy Ray Cyrus and sister to Miley Cyrus. Noah has been in the spotlight from a young age, making appearances in various TV shows and movies, particularly of the Hannah Montana franchise, in which her sister Miley starred.


Currently, the teenager is the process of launching her music career, having released her first single and performed at the MTV VMAs. Her album release is expected in late 2017.
Growing up in the shadow of Miley Cyrus and momager Tish, there has definitely been a lot of pressure placed on Noah to become successful like her parents and siblings. That, of course, includes her appearance. While most of the media and public may have paid little attention to the singer as she grew up, she is now close to becoming an adult and stepping in the limelight fully.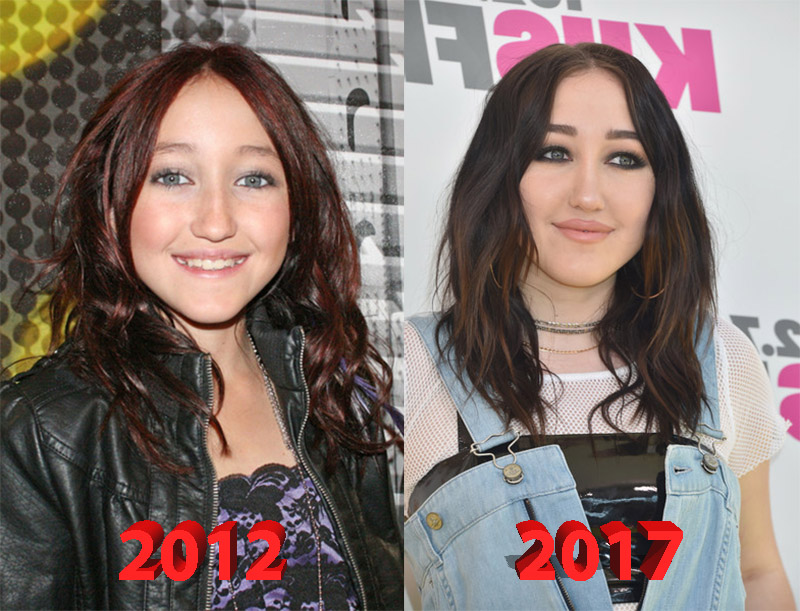 As her appearance continues to change and evolve, Noah Cyrus plastic surgery rumors and speculation are bound to arise. Once a dead-ringer for her sister, Noah has stepped out with a very distinct appearance in the last year or so. She seems inspired by Korean trends with her dark hair, lifted eyebrows, puffed cheeks and pointed chin, none of which look particularly natural or like a product of puberty.
Fans speculate that the young singer may have had several alterations done, including an eyebrow lift as well as chin and cheek implants. They aren't the only ones though.
InTouch magazine, for instance, has asked professionals to weigh in on Noah's new appearance, and there seems to be a consensus about it: Noah Cyrus plastic surgery rumors are likely true.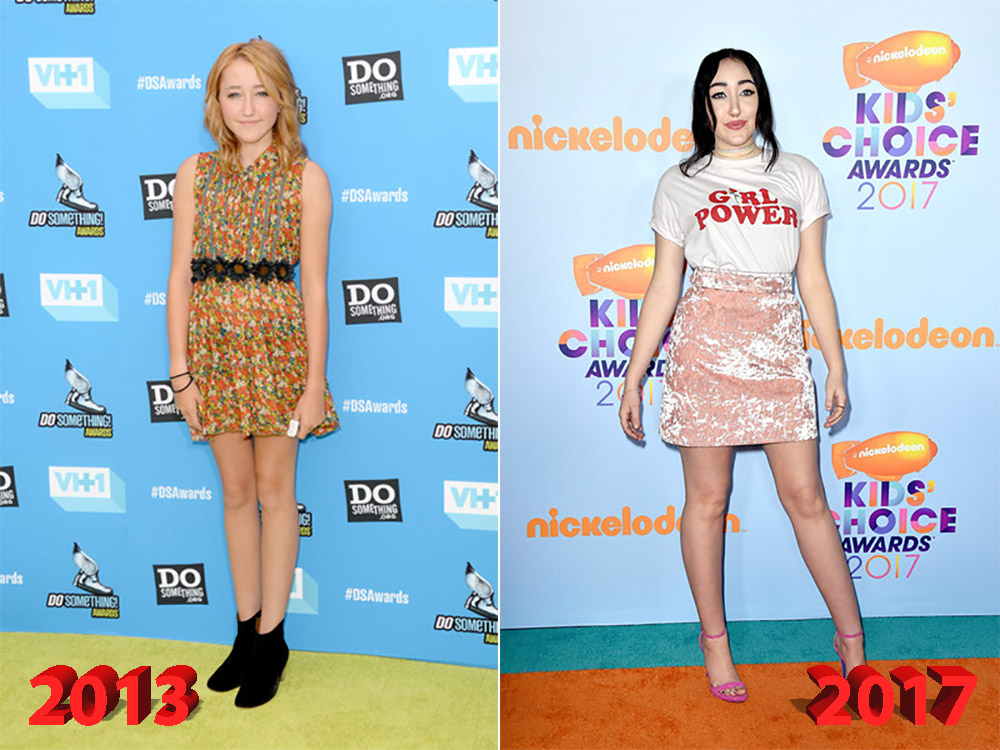 According to the plastic surgeons cited by the magazine, the 17 year old has likely been getting Botox injections to lift her eyebrows, a procedure that has been gaining popularity among young people because it is said to prevent wrinkles from forming and also treat migraines.
This is, however, unlikely to be Noah's reason for taking the injections.
The same specialists also note that Noah's lips have become fuller, which could mean she has had something done to them. Given the smooth and relatively discreet results she's got, it is likely that Noah Cyrus's lips have been enhanced with lip fillers.

Pinpointing the exact procedures she has submitted to for her cheek and chin enhancements is more difficult. Some seem inclined to believe the young singer has had cheek fillers to get the added volume on her face, while others think the difference in her before and after photos is so dramatic that she might have had actual implants put in.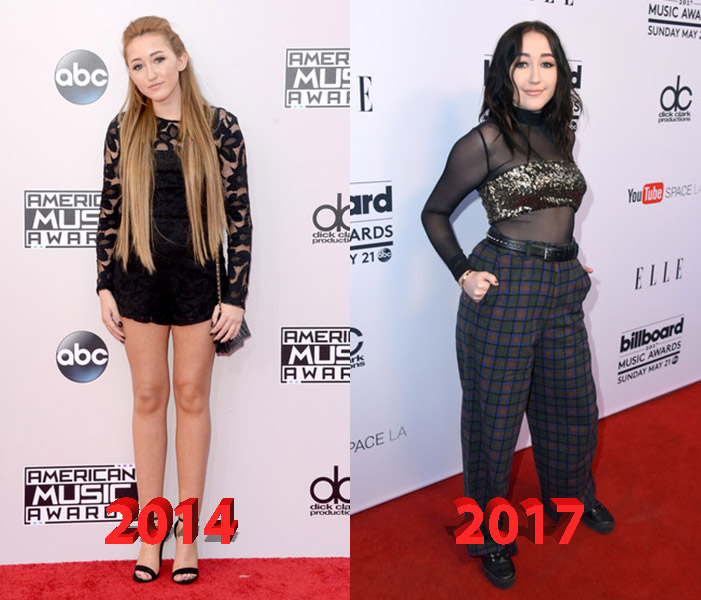 As for her chin, it is quite obvious that some work has been done, most likely the addition of implants. It is unclear exactly what the aim was, since her chin remains pointed, though the sides may have become slightly rounder. It could also be that the chin surgery was done to balance out her fuller cheeks.
Noah Cyrus Plastic Surgery Before and After Photo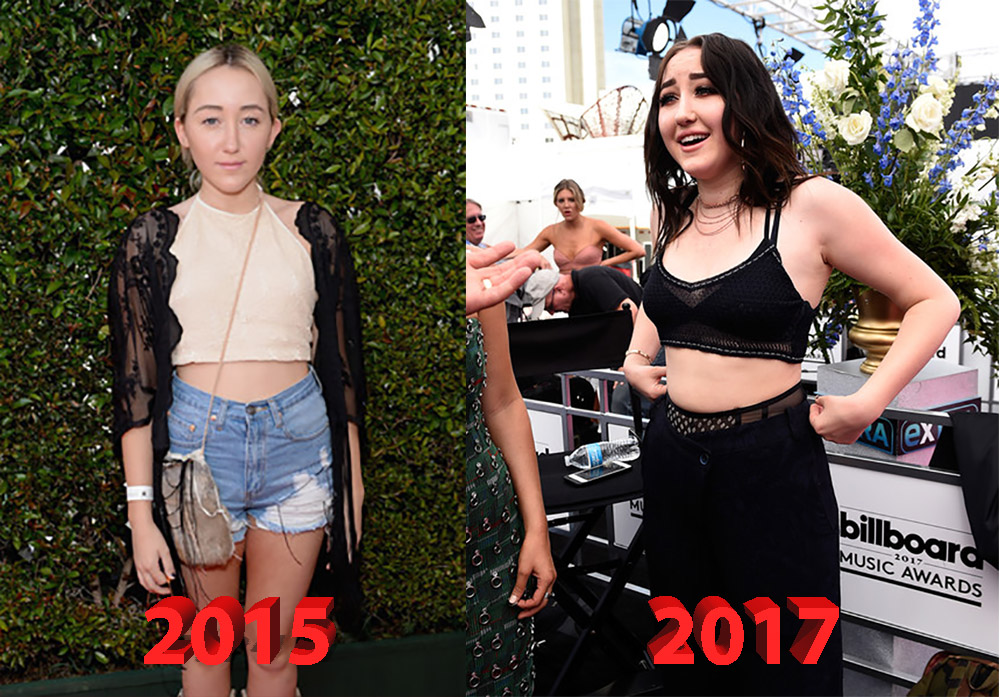 All in all, the reaction from both the media and the public to the Noah Cyrus plastic surgery has been overwhelmingly negative. In fact, the singer has been mocked and compared to the Muppets and Pocahontas in less than flattering ways.
If the surgeons who have commented on her procedures are right, none of the alterations she has made to her face are permanent, so all fans can do is hope she allows her Botox and fillers to wear off and doesn't go under the knife again.