There are few American celebrities who have admitted plastic surgery allegations. This is not the case with K Michelle.
After rumors began spreading on the internet that the actress had visited a surgeon to correct her flaws, she courageous came out and admitted. Apparently, K Michelle is happy with her new look despite criticisms from her fans and celebrity enthusiasts.
K Michelle Plastic surgery confession proves that same celebrity are not only brave but also unashamed of what others have to say about their actions.
The African- American singer and songwriter have been the talk of the town after admitting that she went under the knife to correct her flaws.
Born in 1982, Michelle is a talented pianist and guitarist. The singer went for several surgical procedures that made her look sexy as she alleges.
Here is an overview of the K Michelle Plastic Surgery procedures.
Boob Job/ Breast Implant
Looking at her pictures before and after surgery, it is clear that the size of her boobs has changed greatly. The singer has bigger and defiant boobs, something she attributes to a perfect boob job.
The size of her boobs is approximately double the initial size. Anyone who fancies big boobs will confess that the singer looks charming.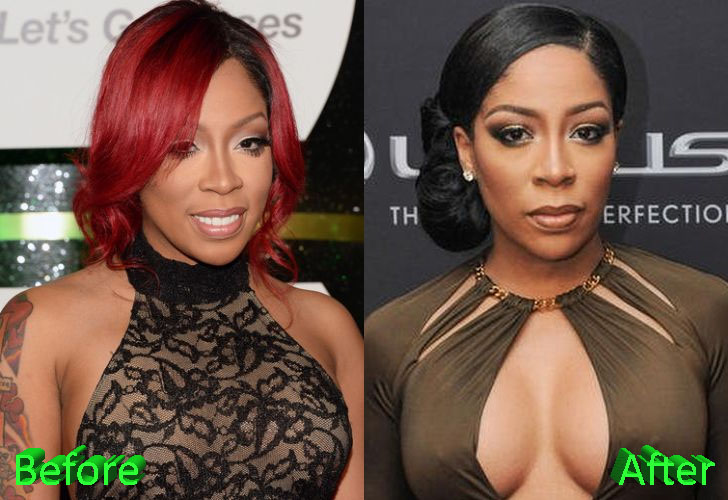 Butt Implants
Many people have been asking whether K Michelle has a fake or natural booty. Even before we talk about what she has to say, the size of her butt is different from her initial look.
The singer now has a sexy and curvaceous. After many people sought to find out what has happened to her, she admitted having butt implants to make her sexier than before.
She went ahead to film some parts of the surgical procedures to show her fans what she took place to make that attractive.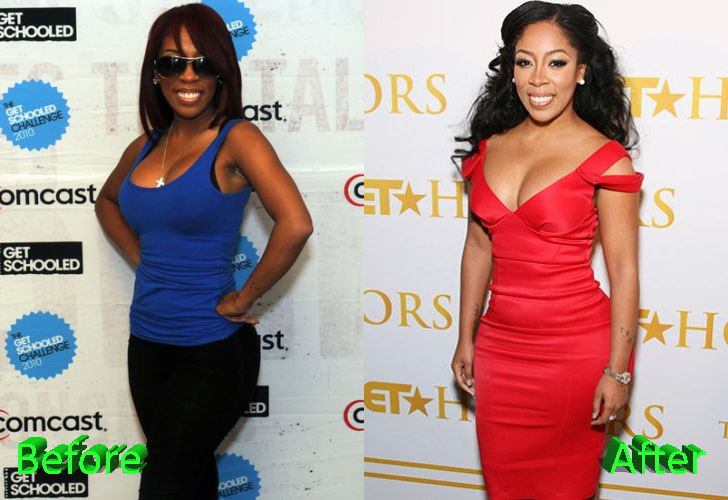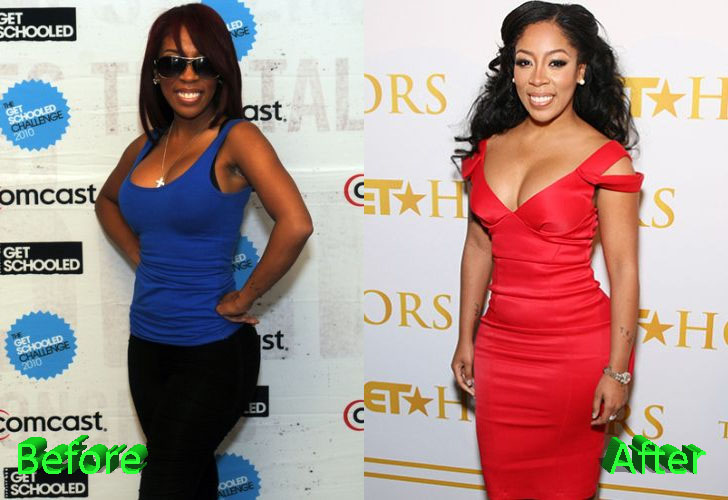 Liposuction
Have you ever looked at Michelle's hips, buttocks and thighs? The actress confirmed that she went for liposuctions to remove the unwanted fats from her buttocks, thighs as well as hips.
This clearly indicates that the VH1 star is ready to do anything to improve her looks.
As her fans continue to react differently over her decision, Michelle seems to be okay with everything.
Cheek Augmentation
Cheek augmentation is another common surgical procedure used to improve one's facial beauty and youthful appearance.
From her confession, the singer sought for cheek implantation so that little girls and boys do not think that she woke up with a big butt and enhanced boobs.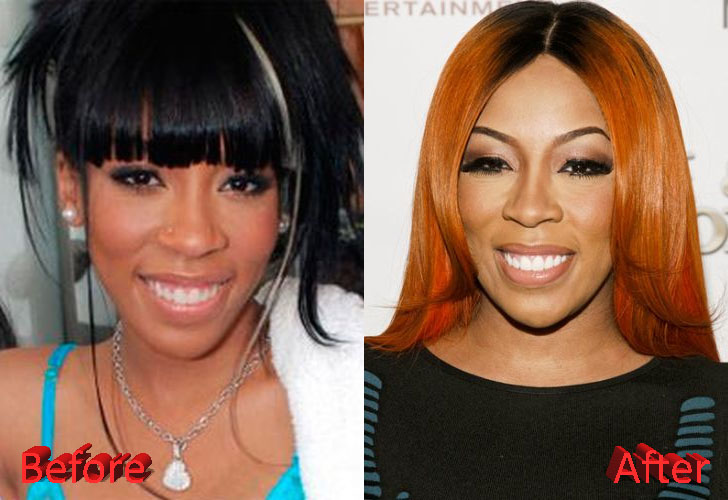 In conclusion, Michelle is a good example of proud American celebrities who can do anything to remain young and charming. The singer opted to go for different surgical procedures in order to look attractive.
Some of the procedures she admitted include liposuction, boob job, and cheek augmentation. Michelle is among the few celebrities who are not ashamed of the decisions they have made in life.
This statement comes after she shared K Michelle Plastic Surgery details with her fans from different parts of the globe. It looks like the singer can still go under the surgeon's knife if she finds it necessary in the near future.
K Michelle Plastic Surgery Before and After Photos