We all know Kim Zolciak didn't look the way she does today. Back in the day before her rise to fame, she had a natural look. Thin lips and small boobs were her things. Fast forward to the present, she's not about all that. Kim Zolciak Plastic Surgery procedures amount to quite a number and she is quite open about them.
How Many Kim Zolciak Plastic Surgery procedures are done?
As a matter of fact, two of Kim Zolciak Plastic Surgery procedures were documented while on air shooting her reality TV show Don't Be Tardy. Having struggled with tummy weight loss and sagging boobies after the birth of her twins Kaia and Kane, and with a heart problem that could not allow her to run or do rigorous exercises, she opted to go the surgery way. As far as tummy reduction is concerned, at some point, she had a procedure to melt the fat away during season three of RHOA.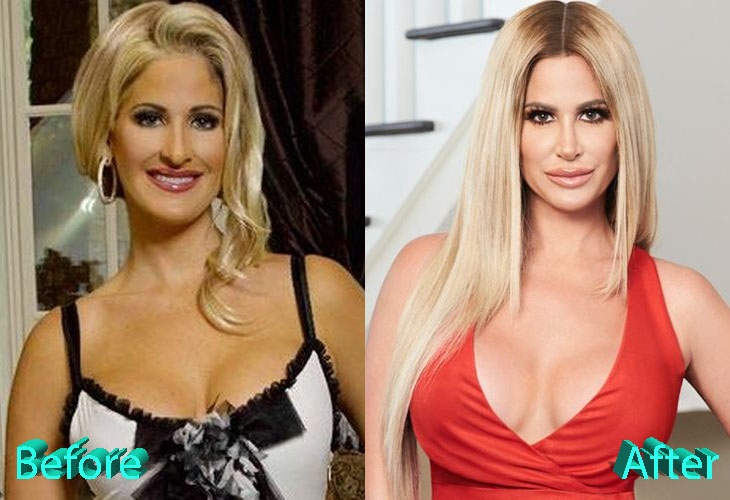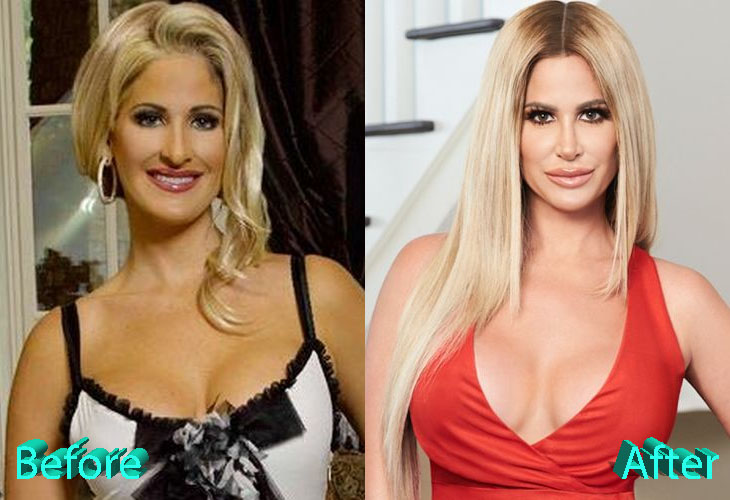 She wanted to feel good about herself especially after popping six kids. With no regrets whatsoever, she went public about the two surgeries as a way of encouraging other mothers to do the same if they have issues with how they look after delivering children and more so, around the boobs. For a celebrity who has so many followers do you think that was the right thing to do? Encouraging her followers to undergo the knife for beauty's sake? That's for you to judge.
Is This The End Of it?
Among other surgeries she has done is a lip enhancement. Right before she came into stardom, the mother of six and wife to Kroy Bierrman had extra thin lips that could hardly be noticed. However, she looked good. When the money started trickling in she added them in size. And it seems that with every passing year, she feels the need to increase their size. This has earned her cruel remarks from some of the RHOA season 9 casts who went as far as calling her fish lips on air. At this rate though, those lips are going to be a tourist attraction on their own.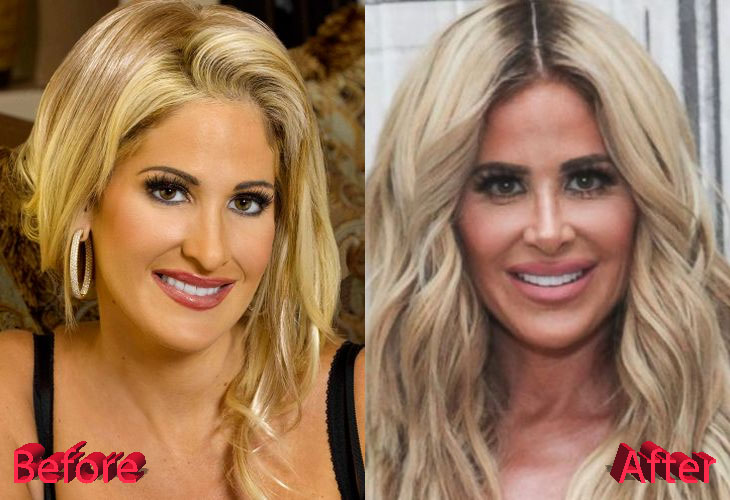 Her face also has endured its fair share of procedures. From a tender age, she used to have Botox performed on her allegedly because of migraines but she confesses now that with age catching up, it is aimed at keeping her young looking.
Kim, however, has refused to confirm rumors taking rounds on social media about performing a Nose Reduction Job. Some of her followers note that her nose looks thinner and less wide than it did when she was debuting in reality TV. She insists that her perfect looking nose is a result of good makeup contouring and fillers. Do you think she is being honest about this? Leave a comment below and let's know what you think.