Ashley Tisdale is a 30-year old American singer, actress, and producer who appeared in more than 100 Television advertisements due to her natural beautiful looks and her charm appeal.
She later ventured into television and theatres shows. She also concentrated in music and has been able to release some albums that made her more popular in the different field of her career.
Could Tisdale have gone for cosmetic surgery to shape her nose? This is the question that many of her fans have been asking as they wonder why she had to alter her beautiful looks.
Ashley Tisdale nose job has been subject to discussion in different beauty shows, celebrity rumor magazines, reviews and many speculations from surgeons.
We take this opportunity to dig deeper into these rumors and facts to come out with the naked truth about her life and love for the surgeon's knife.
Ashley Tisdale Nose Job Plastic Surgery
These rumors started spreading in 2007 after her friends and the media fraternity, as well as foes alike, started noticing some drastic changes on her nose. Looking at Ashley Tisdale before and after photos, you can notice a lot of changes she has had to undergo. In her own confession, Ashley Tisdale admitted that she sees nothing wrong with cosmetic surgery because if done by a professional surgeon, it will improve individual's looks.
Can we use this as factual information that indicates that she went for nose job surgery?
According to Ashley Tisdale, she went for this expensive surgery because of a recurring medical issue. She was quoted saying that "I had issues with my nose since childhood, the older I got, the worse the condition persisted and after frequent visits to my doctor, he suggested that I have to go for the surgery".
Her doctor explained to her that her septum was 80% deviated and she had also developed two fractures on her nose that gave her uncomfortable feelings.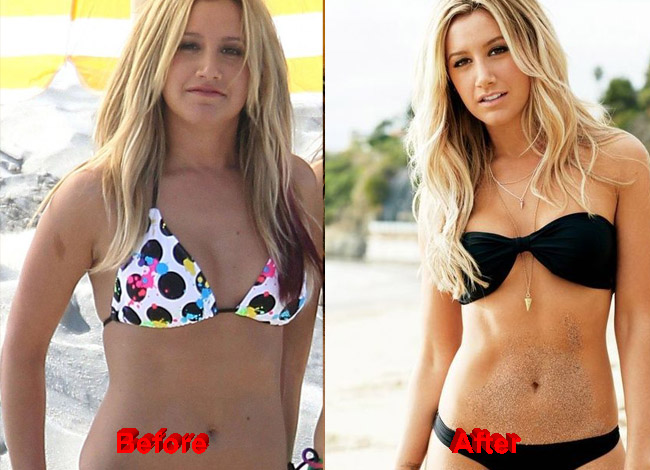 Ashley Tisdale is now happy that the condition was solved and that she has been able to live a better life unlike before when she used to struggle to breathe and doing other activities.
She states that it really used to affect her health and her career, but she was able to get advice from professionals and support from family and this gave her the ability to focus and make the right decisions. Our speculations show that Ashley Tisdale went for this surgery to help her deal with a developing medical issue.
While other celebrities care much about their looks, she cared much about her health. Her nose is now shaped and in the right position unlike before, she looks more appealing and attractive.
Though rumors have been spreading slowly that she could also have gone for Botox and cheek implants, these remain as poor claims because we have not been able to trace any factual evidence.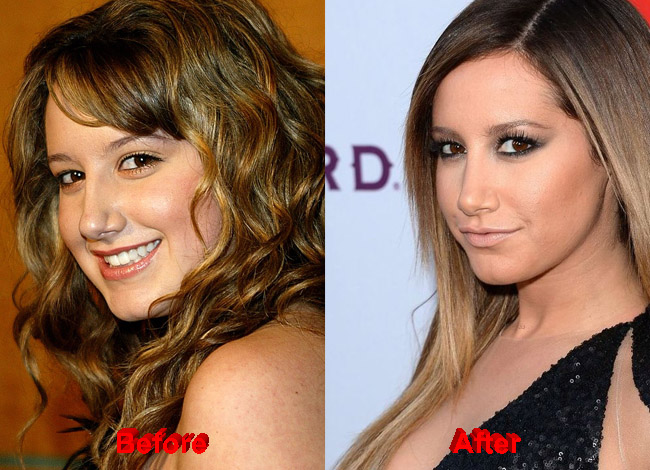 Ashley Tisdale nose job has generated a lot of different views, critics believe that sometimes celebrities can fake medical conditions while they only want to look more appealing, but we tend to believe in what she had to inform the public.
The celebrity has had a better run in her career and we wish her a longer, healthier life.
Ashley Tisdale Plastic Surgery Before and After Photos