The Kardashian surname comes with a fair share of controversy. Khloe reality TV show is making a tabloid headline for all the wrong reasons. One could be mistaken that the DNA has stardom embedded in this family tree.
A couple of months ago Khloe Kardashian made headlines in their epic divorce with basketball star Lamar Odom. The fact that it made headlines in both print and digital media showed the heavyweight nature of the Hollywood A-list.
While not gracing tabloid headlines, engaging in fashion and fragrance lines that she co-owns, Khloe also apparently is a part-time nip-tuck enthusiast. While this is yet to be verified, there is a general consensus that the beauty might have at least undergone the knife to boost her appearance.
This is particularly not a shocker given the prominent socialite sister Kim who has been often accused of butt implants, Botox injections to breast augmentation. While some of the hype generated might sound stranger than fiction, the recent Twitter photo of Khloe seems to perpetuate the plastic surgery theory.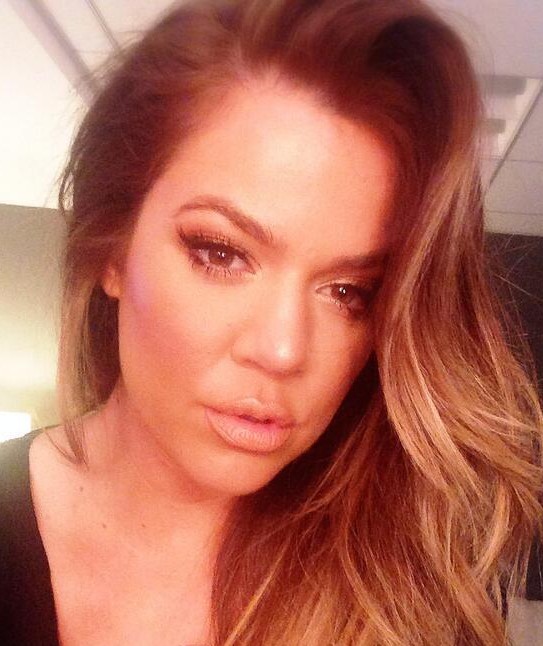 One cannot underscore the family tradition of surgeries and facial enhancements. Kim when once confronted with allegations of plastic surgery at a popular TV interview only confessed to Botox injections only.
However, in a subsequent interview, Khloe once confessed eavesdropping on a conversation her mother had that was advocating for her to get a nose job. While at the time it seemed hurtful to the young Khloe that her mum didn't love her nose, one cannot assume that such a childhood experience could propel a wealthy Kardashian to the family path of beauty and stardom.
The twitter photograph that caused the buzz has been critiqued by admirers and skeptics alike. While few have actually embarked on an unprofessional fact-finding mission through mass opinion, only doctors could have cues to what actually happened. However, even doctors who haven't treated or performed surgical appearance enhancement procedures can only confine the public to speculations.
One such person is the prominent Beverly Hills doctor, Dr. Ashkam Ghavami. While he clearly states that his opinions and views are basically speculations; the assistant professor in UCLA David Geffen School of Medicine argues that there are indeed several factors that may make Khloe actually look like she has had a procedure.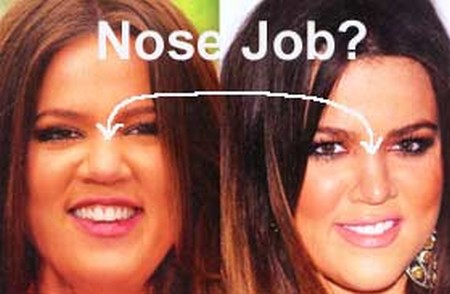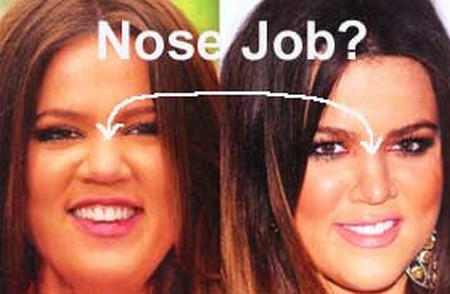 One argument is the angle at which the photo was taken. It is evident from the photo that it was from above. This in effect creates an optical illusion that the face is slimmer than usual.
The fact that unlike most selfies where people smile, Khloe actually never did smile, this has the effect of making the cheeks look flat. A fact that leads to speculation than Botox injections or facial lifting procedures might have done this.
Coming from a family that has had a tradition of facial enhancements and plastic surgery, Khloe was often regarded to be having natural looks, she may be guilty by association but not verified. However, if her words are anything to go by, she might not have heard the procedure after all.