Caitlyn Jenner, who was formerly known as Bruce Jenner, is a 65-year-old former American Olympic athlete and reality television star.
As Bruce, Jenner won the Olympic Gold Medal for the decathlon in the 1976 Olympics. He also fathered six children including Kylie and Kendall Jenner and became the famous stepfather to the Kardashian children Kourtney, Kim, and Khloé after marrying Kris Jenner.
Bruce was a part of the family's reality series, "Keeping Up With The Kardashians".
Shockingly, in 2014 Bruce began his sex transition process after divorcing Kris, and since completing it became known as Caitlyn, who is a spokesperson for transsexuals and the star of her own reality show, "I Am Cait".
The Bruce Jenner plastic surgery transformation is quite obvious, as the former athlete is quite openly transgender and never really tried to hide the transition process.
However, a lot of people still wonder exactly which procedures Bruce had to go through in order to go from being a distinctively male athlete to a sophisticated older woman.
In fact, the Bruce Jenner plastic surgery transition is actually very well documented through the media, as both the Olympian and her doctors have commented on the procedures, which are also revealed in the "I Am Cait" reality series.
Caitlyn/Bruce Jenner plastic surgery transition procedures included a 10-hour feminization surgery meant to reshape and soften the reality star's strong brow bone and jawline among other features, as well as several body procedures, namely a breast augmentation, seeing as males don't have boobs naturally.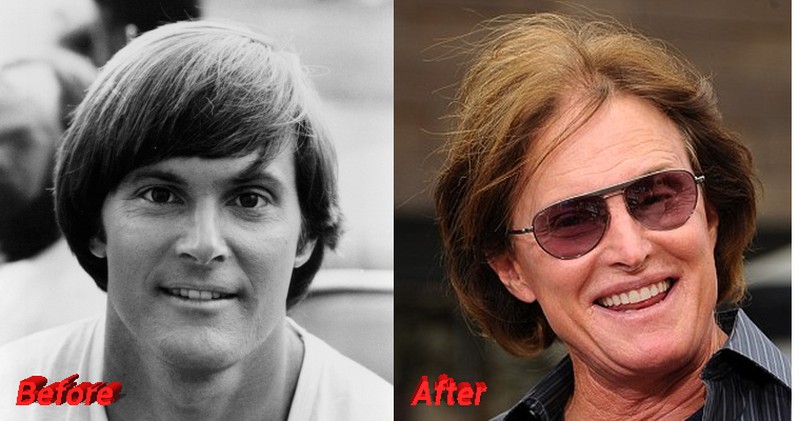 Before his ultimate transformation, however, Bruce had already been experimenting with cosmetic procedures to achieve more of a feminine image, which he felt more comfortable in.
According to his explosive Diane Sawyer interview, when he revealed his shocking gender identification, he began taking hormones and doing electrolysis during the 80s to permanently remove his facial hair, and it was also then that he's undergone his first nose job and facelift, both of which his famous stepdaughter, Kim Kardashian, thinks were "ill-advised".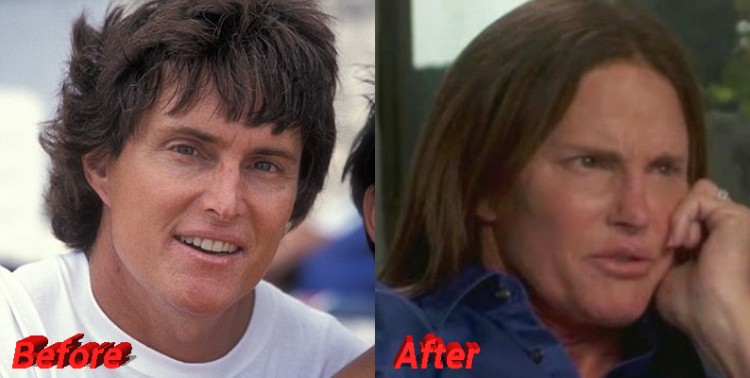 Between then and finally becoming Caitlyn, there are many Bruce Jenner plastic surgery incidents to speak of. In fact, the Olympian was quoted saying he'd had six surgeries on his face during the 90s alone.
Since achieving global fame with "Keeping Up With The Kardashians", Jenner has gone through many other procedures, including a supposed corrective surgery, which was aired on the show.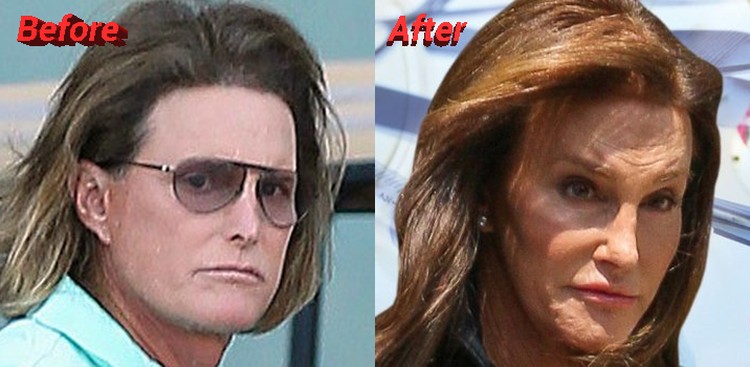 He began his final transformation in 2014, first by painting his nails and growing his hair out, then by going 'under the knife' to remove his distinctively male Adam's Apple, a procedure which sparked the first rumors that Bruce might be about to become a woman at 64 years of age.
It is still up to speculation, even though the transition has been legally made official, whether Caitlyn has made the ultimate transition, by having her male genitalia removed.
Otherwise, her transformation seems total, complete and successful, both from an aesthetic and a medical standpoint.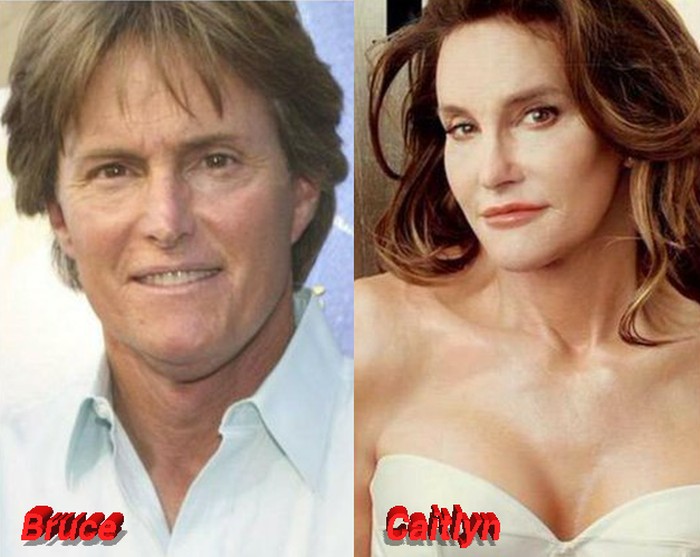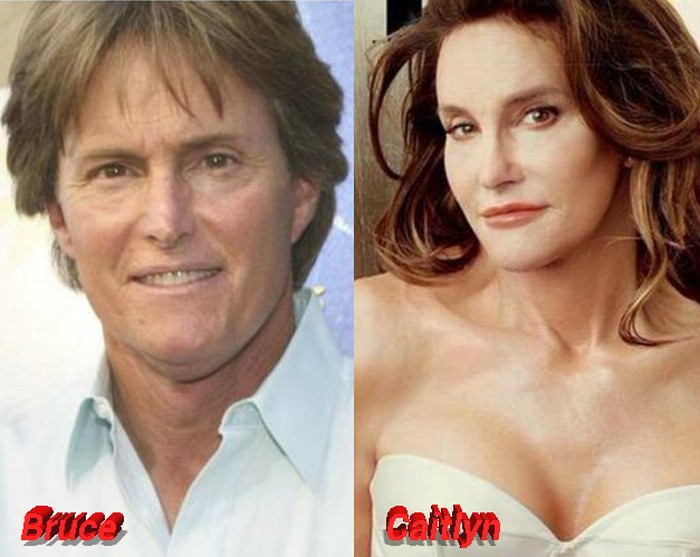 Although the media frenzy surrounding Caitlyn has now died down since she fully shed her former identity, the public opinion is still mixed, and the former Olympian instill the 'butt' of many jokes.
She was, however, fully embraced by the LGBT community, who commonly praise her as one of the most famous openly transgender women alive.
Bruce Jenner plastic surgery before and after becoming Caitlyn Jenner