Tula Paulinea Contostavlos often referred to simply as Tulisa, is a 26-year-old British singer, actress, and television star. She is best known as a member of London-based hip-hop group N-Dubz, who broke up in 2011, as well as for her role as a judge on the hit singing competition The X Factor.
She also released her solo album in 2012, which was well-received by critics.
Unfortunately, and despite her success, the singer has been involved in a number of scandals over the years including the release of a sex tape and legal accusations of supplying drugs and assault, although the first was dismissed after a long and very public trial.
Almost as controversial as her career and personal troubles are Tulisa's looks. The singer's changing face has been frequently commented on both by the media and public, with most opinions against the singer, claiming that Tulisa's cosmetic procedures have gone a little too far, especially as she is still quite young.
The Tulisa plastic surgery seems to have started sometime around when N-Dubz split and she started her solo career. Fans and the media started commenting on her severely changed face during her trial in 2014, comparing her current appearance with before and after pictures from two years before.
In a Kim Kardashian style, Tulisa seems to have tried to sharpen her face, adding volume and definition to her lips and cheeks, as well as Botox to her face in general. While fans are unmistakably critical of her change, specialists warn the singer that it is way too early for her to indulge so heavily in age-defying procedures, revealing concern for her health.
Although her lips are the feature most people comment on, her nose and jawline seem to be much sharper as well, giving her a more sophisticated but also manly look, and boosting Tulisa plastic surgery rumors, especially those saying she's had a nose job.
While the singer, who has had work done to perfect her smile before, initially refused claims that she'd gone under the knife, saying her different look was down to weight loss and ʺclever makeupʺ, she has singer caved and confirmed that at least some Tulisa plastic surgery rumors are true.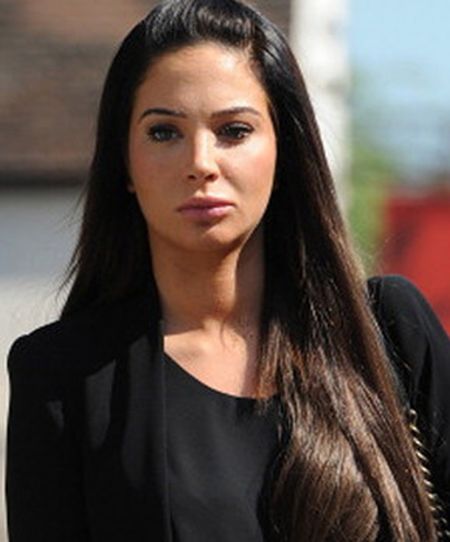 Speaking to the British Guardian newspaper in August 2014, Tulisa finally admitted to what her before and after photos had revealed a long time ago. She confirmed she'd had work done on her lips, saying she's happy with them, as well as a ʺtiny bit of fillerʺ in her cheeks, which had caused her face to swollen due to water retention.
She does, however, still refuse any claims that she had a nose job, saying her sharp nose is the result of contouring, a makeup technique which uses shading to sharpen one's features.
Although it is clear that she had at least a little more than she's admitting to, it was brave for Tulisa to finally own up to her plastic surgery procedures and put at least some of the rumors to rest.
She is, however, still very young, and thus her plastic surgery history may be far from over, which is worrying, considering she's already been warned that she might have gone too far already.