Jennifer Lopez commonly called J-Lo is an American pop sensation in addition to being an actor, dancer, author, fashion designer, business lady, and producer.
She made her debut into acting in 1986 by playing a minor role in the film My little girl and consequently this marked the beginning of her life in the limelight. Jennifer Lopez went on to become the first Latina actress to cross the million-dollar mark in earnings and has continued scaling the heights of the entertainment and music world's and is currently among the acclaimed A-list celebrities.
Whether Jennifer Lopez has undergone plastic surgery has been a subject great discussion drawing diverse and sensational opinions from many critics, analysts and fans. These article is going to analyze the Jennifer Lopez plastic surgery from different angles in addition to highlighting different facts, evidence, myths, confessions, and denials.
Many people who argue that Jennifer Lopez's current bewildering beauty is a result of plastic surgery point out various changes in J-Lo 's facial appearance.
They point out that the obvious change in J-Lo' s lips is evidence that Hollywood beauty has recently undergone plastic surgery. J-Lo has been accused of using lip fillers in a bid to curb the natural sagging of lips that are often viewed in Hollywood circles as a sign of aging.
Use of dermal fillers in a bid to retain lip turgidity and firmness has become a common trend among Hollywood celebrities. The procedure normally involves an injection of chemicals such as Restylane and Juvederm into the fleshy parts of the lips to give the lips a fuller and more luscious look.
The proponents of this theory allege that given J-Lo's age her lips are supposed to have begun sagging but to the contrary of this they appear fuller than before hence the argument that she has undergone lip augmentation.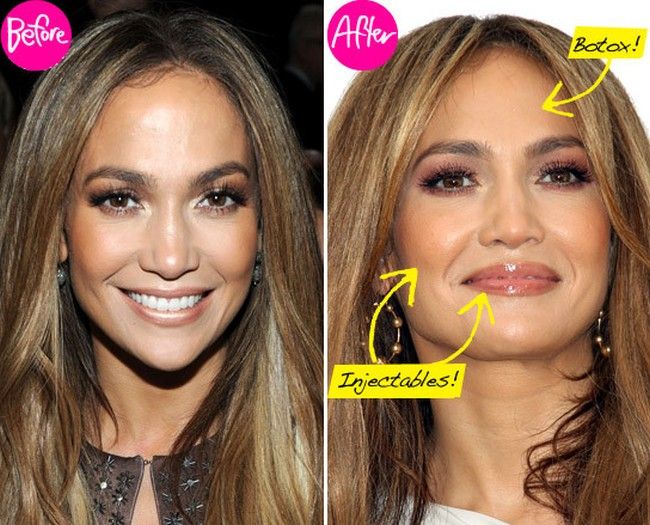 In addition to lip filling some people are of the opinion that Jennifer Lopez has undergone the minimally invasive Botox injection in order to make her skin more youth full and radiant. Before and after photos shows where her skin is unusually tight and free of wrinkles in addition to glowing have been cited as evidence that she had Botox treatment.
It is also rumored that Jenifer Lopez had a nose job done in order to make her nose slimmer and hence fit the Hollywood perception of beauty better. With reference to before and after pictures it is arguable that J-Lo 's previously wider lateral nose side appears considerably narrower after undergoing Rhinoplasty.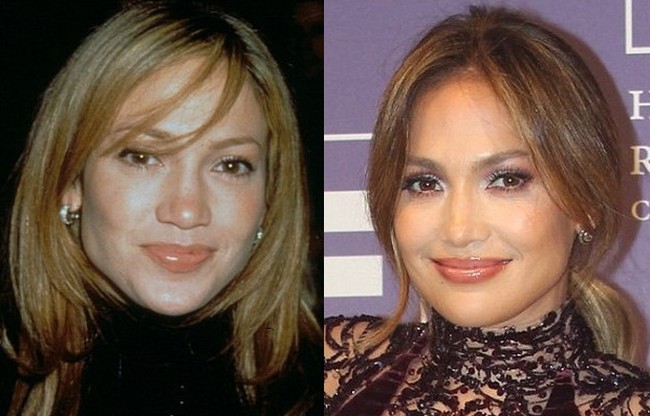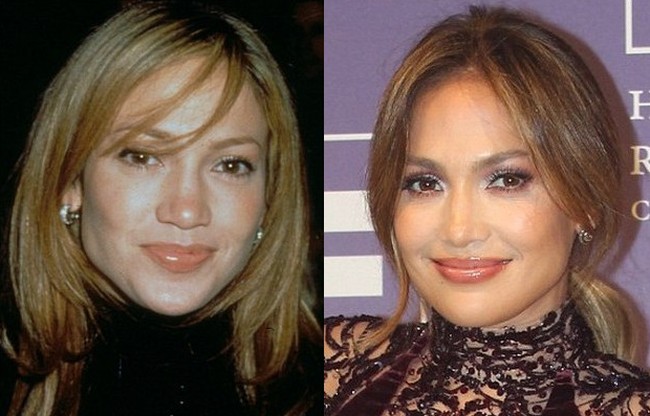 Jennifer Lopez is also rumored to have undergone numerous breast augmentation procedures to get her current spectacular current sexy figure that has men drooling on a global scale.
The sexier, rounder and bigger breasts as evidenced in numerous before and after photos are cited as evidence that Lopez underwent the surgical procedure and had breast implants implanted.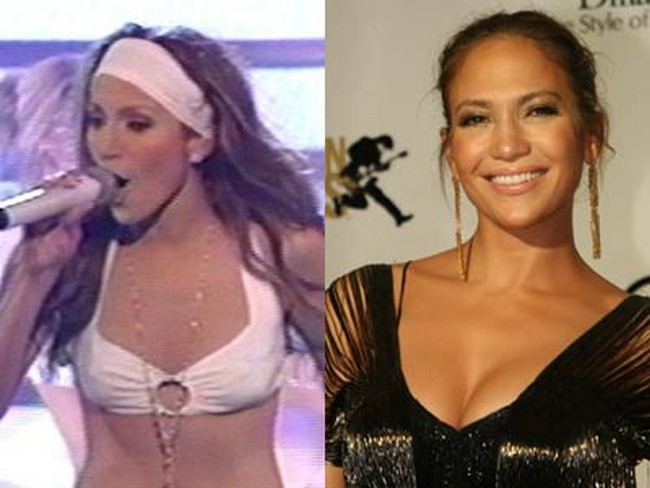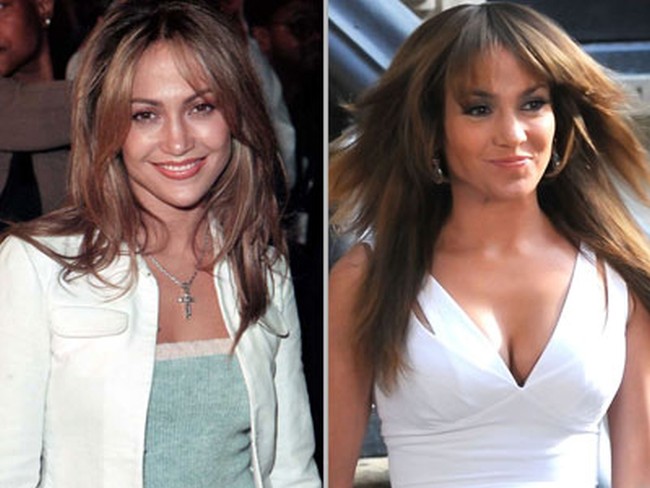 In addition to the above mentioned cosmetic procedures, J-Lo allegedly had a cheek surgery done. She is rumored to have undergone cosmetic surgery to acquire her perfect cheeks that are allegedly implanted.
Despite all the evidence forwarded to prove Jennifer Lopez' s plastic surgery, no confirmation has been forthcoming from the pop sensation regarding the same. Instead, the Hollywood superstar has sensationally denied the claims and hence the allegations remain to be just unconfirmed rumors.