Aubrey Morgan O'Day, more commonly known simply as Aubrey O'Day is a 31 year old singer, songwriter and television personality.
She gained fame by appearing on P. Diddy's MTV reality competition "Making the Band" and subsequently as a part of the girl group that came out from the show, Danity Kane.
Since the band split, O'Day has been a part of a number of projects, including another reality show and a short-lived, yet successful solo career.
Currently, O'Day is part of the pop duo Dumblonde along with fellow former Danity Kane member Shannon Bex.
Aubrey has come a long way since her "Making The Band" days, where she looked like your typical 'girl next door' with her sassy, yet casual look and attitude.
These days, however, her look has changed so much that it is only natural for talks of Aubrey O'Day plastic surgery to exist, as people wonder how much the singer has had done to look so different at such a young age.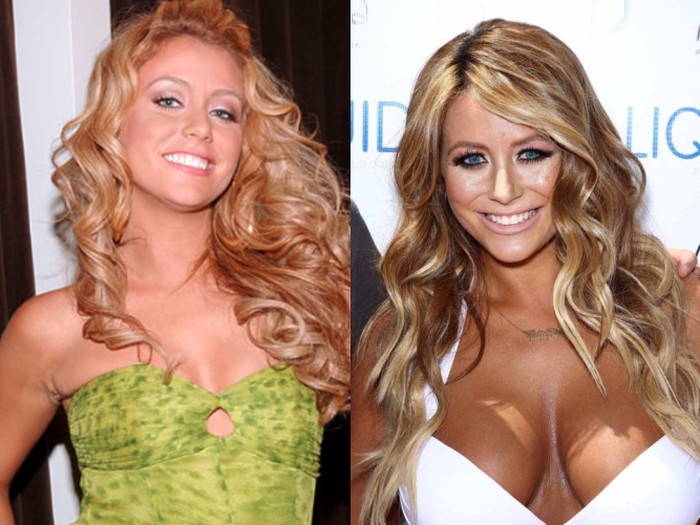 While she may not have always been forthcoming with the truth about her procedures, it is quite obvious that O'Day enjoys tweaking and perfecting her looks.
According to specialists and gossip websites, the list of Aubrey O'Day plastic surgery procedures may include anything from a boob job and lip implants to butt implants and even more surgeries that aren't as easy to pinpoint.
From looking at Aubrey O'Day plastic surgery before and after pictures, it is quite clear that the star has had a breast augmentation.
While her sexy clothing is certainly partly to blame for her startlingly generous cleavage, her bosom was much more modest back in her early days and would have never burst from her clothing as it does now, so it must have been enhanced.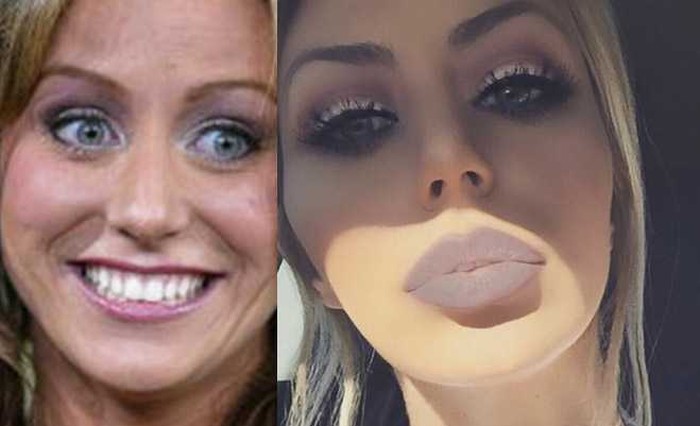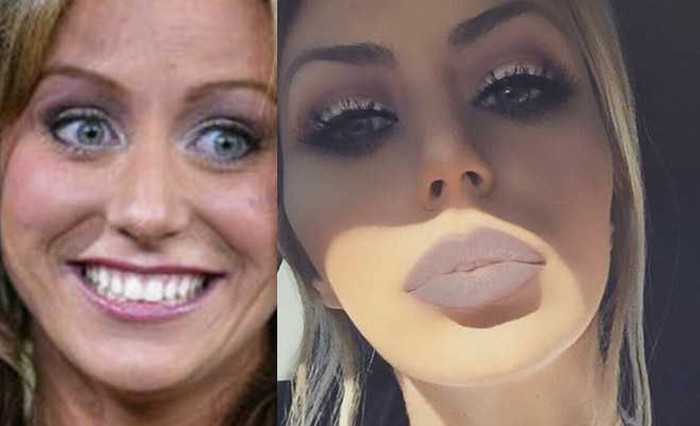 Likewise, Aubrey's lips used to be balanced but thin, while now they look quite overly plump, suggesting that she's had lip fillers or even permanent implants added to her pout to make it more luscious and sexier.
Speaking of implants, it is quite unclear whether Aubrey has had her butt augmented or not. Some say she had implants added, because of her curvier shape and how round her behind looks in recent pictures, while others say she may have had another procedure, such as grafting.
It is important to note, however, that Aubrey's weight tends to fluctuate, so a big weight loss could also explain her new curves, to an extent.
Further Aubrey O'Day plastic surgery rumors say the star's had a nose job, cheek fillers and Botox injections. This last one, in particular, is quite shocking, seeing as Aubrey is barely in her 30s.
However, it is also quite obvious that she's had the procedure, as her eyebrows and eyelids are lifted and her skin overly taut and smooth, even for someone as young as she is.
As for her nose job, it may actually be one of Aubrey's few successful surgeries, as the new, thinner and less pointy shape actually suits her face.


Aubrey's been quite adamant in denying she's had plastic surgery over the years, chalking the differences in her look up to makeup, as most celebrities do.
It is, however, quite obvious that she's lying, and that only adds fuel to the media and public's mixed opinion of Aubrey, as most people think she looked better before and that, since it is so obvious that she's had work done, she should at least own up to it.
In any case, Aubrey seems quite satisfied with her appearance, which is what matters most in the end.